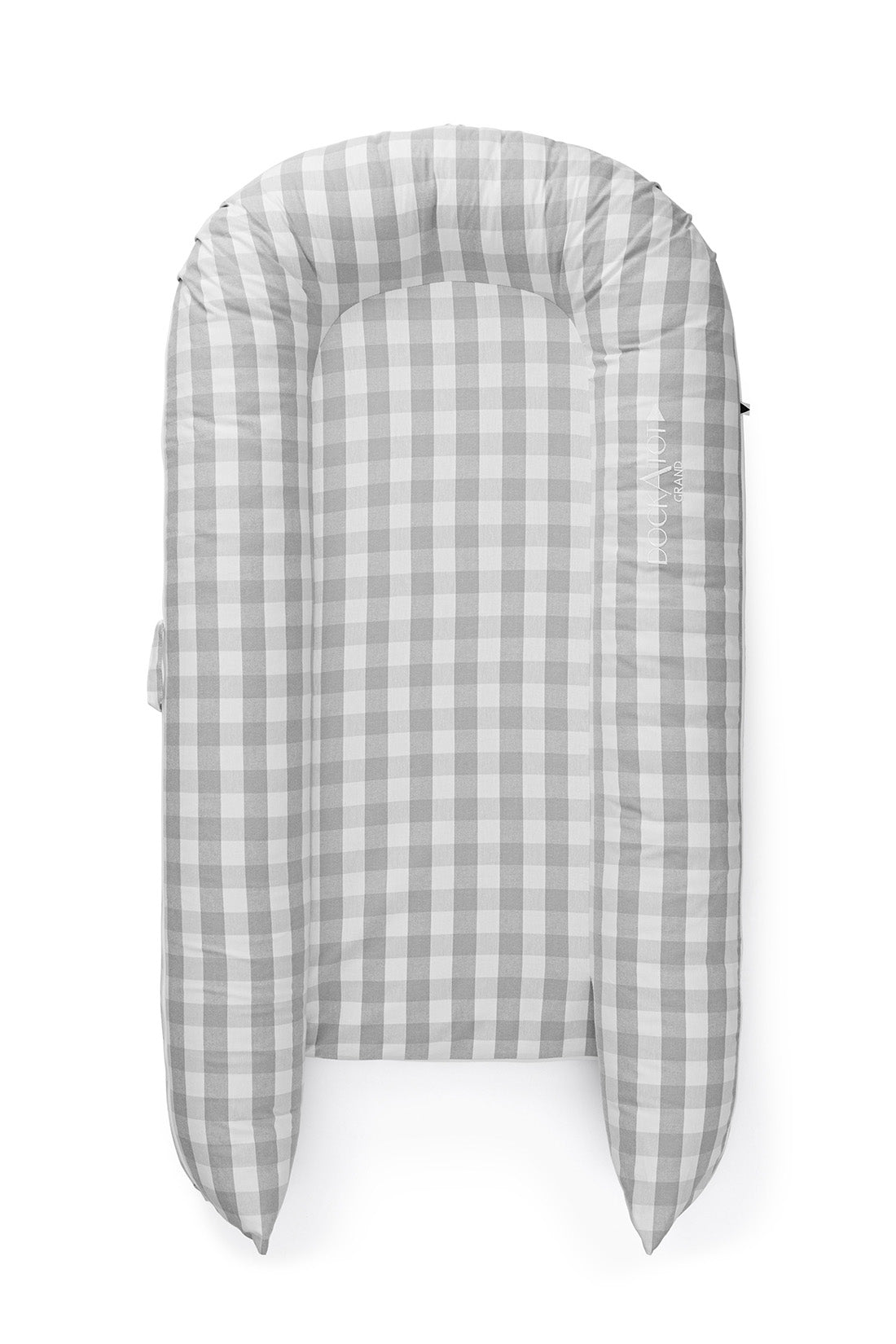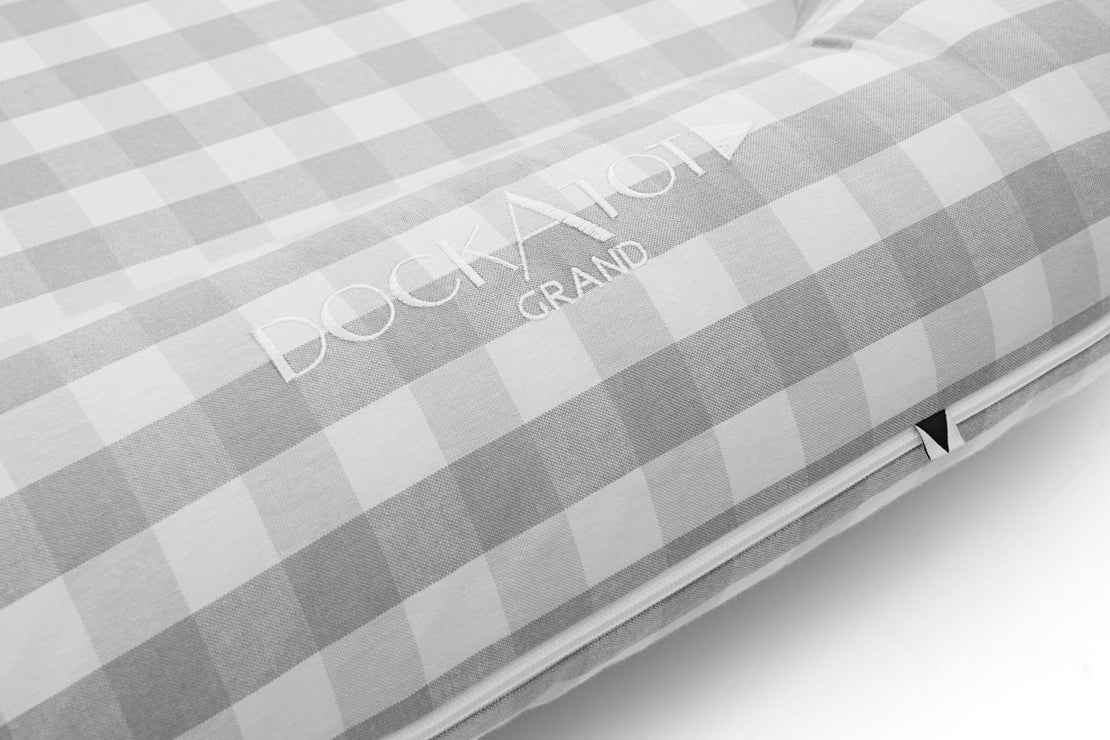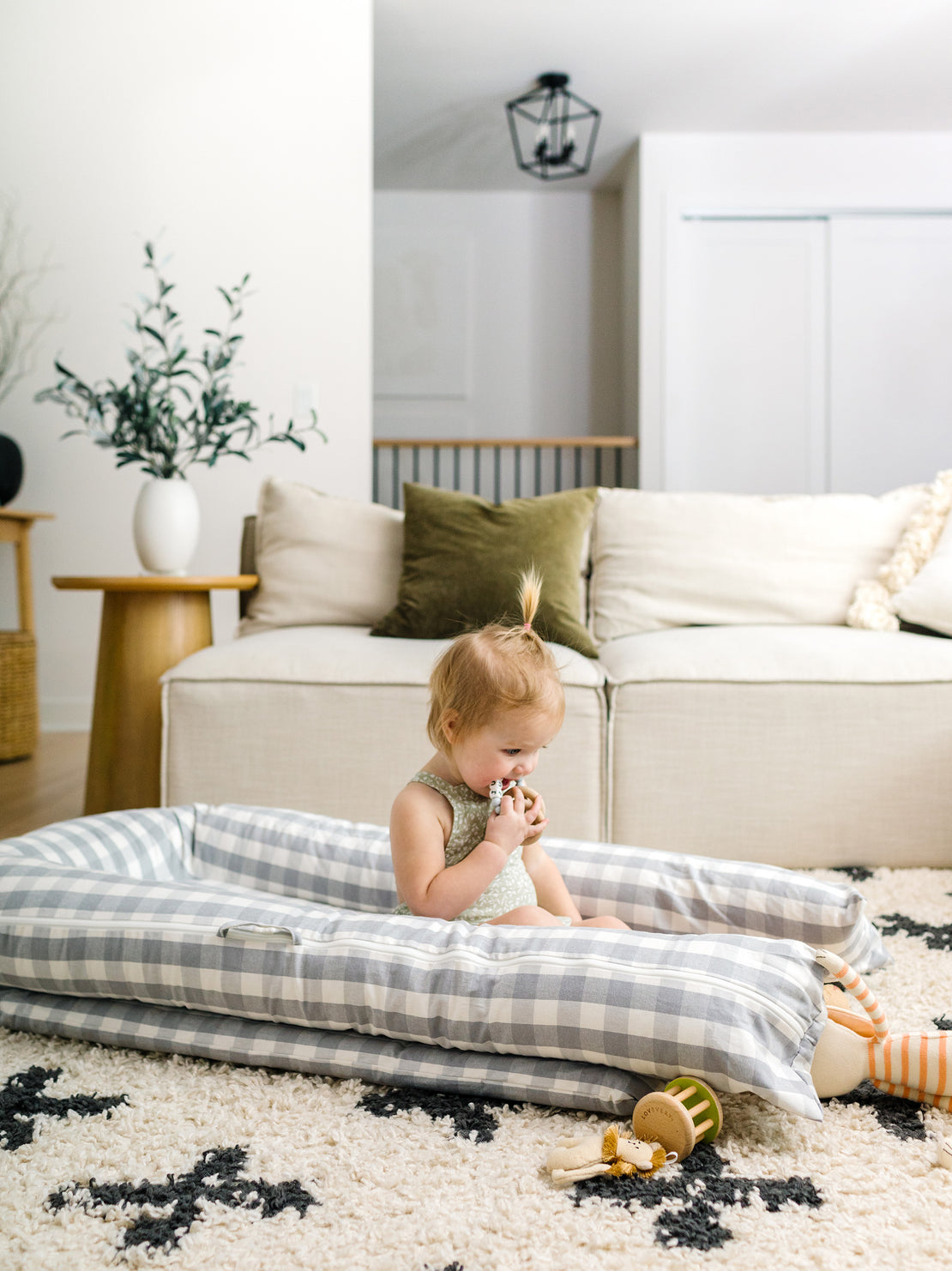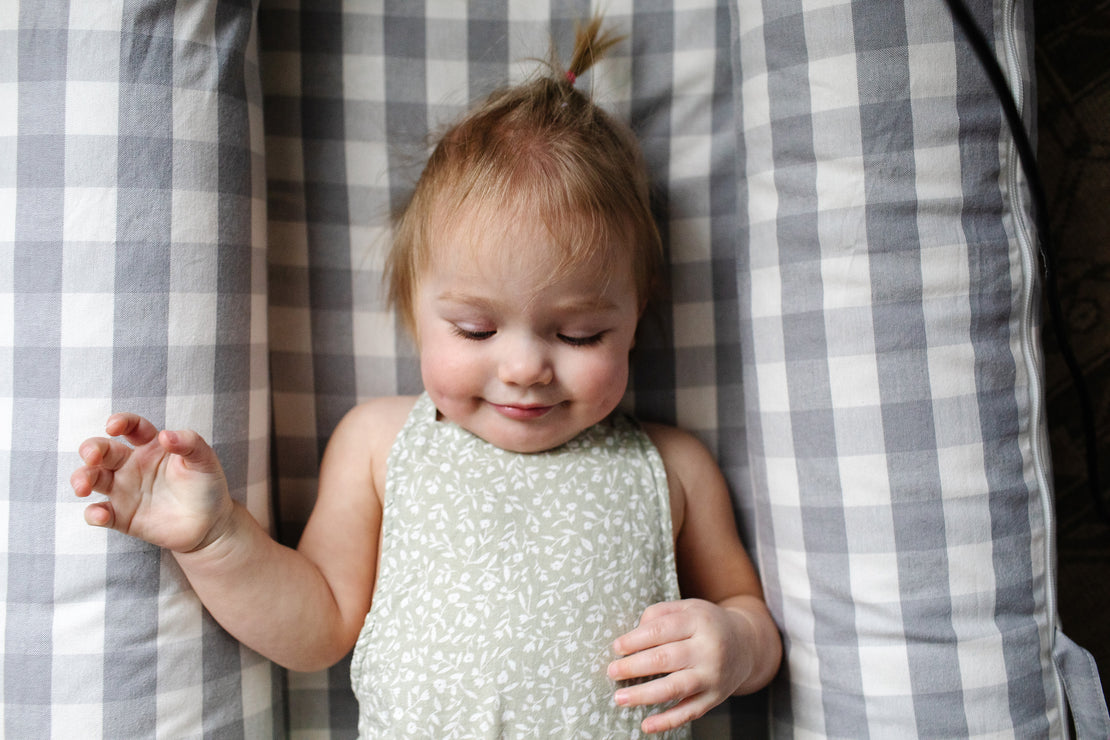 Grand Dock - Stone Gingham
9 - 36+ months
Woven with two different colors of 100% cotton thread, our timeless gingham fabric has beautiful color variation. Update your nursery with a nod to heritage.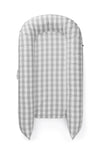 For life's messy moments
Add a spare cover and save 10%
add a spare cover
Add your gift message at the cart

30 Day Returns
Product Description
The DockATot® Grand dock is our stage 2 lounging dock, 50% longer and wider, for tots age 9 months to 36+ months. The Grand size is an essential go-to spot for tots lounging around the house or when travelling. The built-in, air permeable side on the Grand dock gives little ones a familiar sense of security. For older tots, the Grand dock will help ease a child into their new setting when they are otherwise ready to sleep in a toddler bed. It provides a comforting and safe environment. Made in Europe. Features include air permeability and Oeko-Tex Standard 100 Class 1 certification (testing for harmful substances).
Additional covers are available for purchase to match your mood, room and style. Accessories for the Grand dock include the DockATot® Base Protector and Getaway Tote.
Uses
Supervised lounging, playtime and rest
Safe spot for tot massages
Convenient place for quick diaper/nappy changes
Bonding time with parents and family

Familiar spot while traveling
Please note that DockATot docks are not to be used in a crib/cot, bassinet, play yard, or other contained area.
Testing and Certification
World-leading testing for harmful substances (Oeko-Tex Standard 100 Class 1)
Additional testing for the presence of harmful phthalates and heavy metals
Meets or exceeds children's product safety regulations (US CPSIA 2008)
Tested for flammability safety (16 CFR 1632)
Designed and tested for durability (16 CFR 1500)
Tested for compliance with California Proposition 65
Air permeable (British Standard 4578)
Tested to more than 10 standards for fabric performance
Features
Designed in Sweden, made in Europe
100% cotton cover
Age Recommendation: Stage 2, 9-36+ months
Exterior Dimensions: 24? (60.96 cm) W x 48? (121.9 cm) L
Interior Dimensions: approx. 12? (30.5 cm) W x 34" (86.4cm) L
Grand Dock - Stone Gingham
Reviewed by Elisa Mendoza P.
Verified Buyer
I recommend this product
💯 percent worth the price
We love this product 💯 worth every penny.
I recommend this product
Perfect
It's one of the Best Buy's you will ever have! It's simply perfect!
What we do
Provide well-being, security and happiness for babies
Certified Quality & Safety
We source only the highest quality materials and go above and beyond to ensure all of our products meet or exceed safety standards.
Experts in Baby Comfort
Whether you're at home or away, our docks provide exceptional comfort and a sense of well-being for babies and toddlers.
Trusted By Parents
Millions of parents rely on the magic of our docks for tummy time, lounging, play time and more.